WISE® offers opportunities for individuals and groups to experience life in the United States the way that Americans live; in a home. Experience the stunning landscape of the American countryside up close with the Farm & Ranchstay Program, live the daily life of an American family while improving your English skills with the Homestay Program, or participate in a meaningful Volunteer Program project which activates communities to contribute their skills towards a worthy cause. For more information about these opportunities, contact WISE® or read more about the programs here.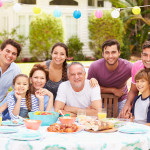 Homestay
Spend unforgettable weeks as a member of an American family while improving your English and experiencing what the region has to offer. Programs are available for individuals and groups.
Find Out More
Farm & Ranchstay
Experience rural life in the wide open spaces of American Farms and Ranches. A perfect opportunity for the participant looking to broaden their perspective on the heritage of the US.
Find Out More
Volunteer
Put your helping hand to work in your host community and build bridges with your host family and community. From environmental projects to helping people in need their are plenty of opportunities to suit your interests.
Find Out More