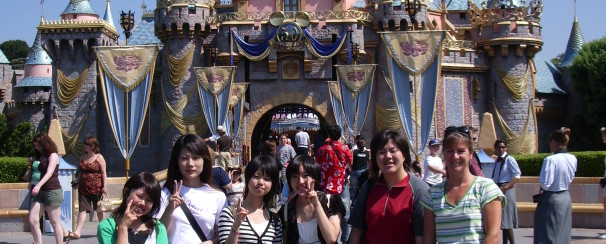 WISE® Homestay Services-
UC Irvine and Southern California Campuses OF: Irvine Valley College, Saddleback College, Orange Coast College, Riverside Community College, Chapman University-Riker Campus and Concordia University
Information About Being Hosted Through WISE® a Non-Profit Foundation Approved by the United States Department of State
Homestay with a United States of America Family
A homestay with a United States family is a great way for students to practice English, learn about United States culture, participate in the daily life of a family, share meals at home, and to make new friends. Participating in a homestay coordinated through WISE® provides you with a carefully selected, and screened host family, familiar with the requirements and responsibilities to make the relationship a positive learning and living experience for you and the family members. It is also the most affordable international student housing option.
WISE® Goals for each student and family for which we coordinate homestay are to provide:
A safe home environment for students and their hosts.
A rich educational experience (linguistically and culturally) for students, and a cultural exchange experience for the host family.
A program in which WISE® is confident that every reasonable measure has been followed in order to ensure the success and educational value of each placement for both student and host.
WISE® Host Families
WISE® Host families represent many different backgrounds. Each family can offer a unique homestay experience. Some families are very traditional (for example, a mother and father with children, a retired couple, or a single mother with children) and provide the experience of have a "family" in the United States. Some families are unique and offer more independence and provide students with an experience that is more like having housemates. Both are great environments and are reflective of American lifestyles.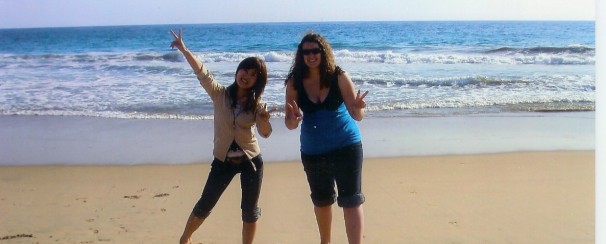 Basic Provisions
WISE® requires hosts to provide a clean, odor free, comfortable and safe environment, with a private bedroom which includes a bed, desk with adequate lighting for studying, inter net access with your own computer and accessories, dresser and some closet space. Students may elect to share a room with another student within the same "group" of their custom program or with a friend. This must be requested as a "double placement." The room would then offer two beds. The house and neighborhoods are clean, pleasant and safe with public bus access. Homes are located within a 60-minute bus commute to school. Since students are here to improve their English skills and knowledge of our culture, household members are required to be proficient in English and speak English at home. Special requests for placement proximity and private bathrooms are not accepted.
WISE® Support Services ensure that you receive personal support throughout your stay with your host including:
Selected host families who are trained, well screened and accessible to your school
Full orientation materials provided by WISE®
Complete placement information sent to you in advance, detailing information about your host and homestay.
Ongoing support by the local WISE® staff including scheduled meetings as well as by phone and e-mail.
Facilitation of a detailed documents outlining your responsibilities as well as those of the host family for your expectations as well as those of the host family.
Fees
The costs for homestay are based on participation of school program(s).
Please see as follows, and are subject to change:
(Contact WISE® directly to confirm fees for your period of travel.)
Homestay placement fee (one-time fee which is paid directly to WISE®)
$135 ($150 if paid by Credit Card) for ONE 2 week school program
$195 ($210 if paid by Credit Card) for TWO 2 week school programs
OR ONE 4 week school program
$295 ($310 if paid by Credit Card) for ONE 5-12 week school program
OR TWO+ 4 week school programs
OR THREE or more 2 week school programs per quarter term
OR Community College term
Continuation Fee
If you decide to stay longer than one term, there is also a $95 continuing fee for each additional term.
Homestay Stipend
Fees paid directly to the family by the student. Students may request an account to have all fees paid in advance and issued to the host family on their behalf.
Students can select from the following options:
Current Pricing
(Effective March 2013)
PRIVATE ROOM, NO MEALS
$574 per four weeks ($20.50 per night for 28 days).
Rental room only. Host will not provide any food.
SHARED ROOM WITH MEALS AND INTERNET CONNECTION
$672 per four weeks ($24.00 per night for 28 days).
All utilities and laundry included. Host will provide two meals (breakfast and dinner).
Two beds. Same gender only. Room must be booked for both students together and at the same time.
PRIVATE ROOM WITH MEALS AND INTERNET CONNECTION
$812 per month ($29 per night for 28 days).
All utilities and laundry included. Host will provide two meals (breakfast and dinner).
Note: If your organization is interested in a homestay program for a custom group in cooperation with one of the local campuses we serve, WISE® is glad to discuss your needs and present a proposal. The fees listed above do not apply to custom group programs. To learn more about our custom homestay program services please email your request to: ucihomestay@wisefoundation.com.
Host Family Payment:
The host family stipend is a monthly fee, which the student pays directly to the family unless otherwise requested to have an account set. Students may pay the family with Travelers Checks, cash, or by check drawn on a US bank.
To Apply
If you are ready to apply for a homestay placement, please download the forms below and complete them. A $200 security deposit is required and is paid to the host family upon arrival. The security deposit is refunded in cash to the student on exit day upon proper move out.
Please send the completed forms back to WISE® via fax at 949-855-8971 or e-mail scan or clear smart phone photo to the email of: susan@wisefoundation.com. If you choose, you may also pay your placement fee by wire transfer, check, or money order – (all funds payable in USD). Payment for placement fees is due in full prior to WISE® releasing your homestay placement information to you.
Payment may be sent to: WISE®, 25422 Trabuco Road, Suite #105 box #343, Lake Forest, CA 92630, USA
(Placement fees are non-refundable and due when application is submitted.)
WISE® accepts VISA or Master Card, (an additional $15 dollars is added for credit card processing fee) cash or Travelers checks, checks drawn on a US bank and wire transfers.
Wired funds should be sent in US Dollars to:
Bank of America
Irvine, California
Transit Routing #122000661
SWIFT BIC: BOFAUS3N
For Further Credit to:
Bank of America, Irvine
Foundation for Worldwide International Student Exchange
Account # 1015721027
please add additional funds for wire fee, usually $20 to $35 dollars
A late charge of $50 will be applied if the placement fee payment is not made prior to the first week of the school program.
To download PDF Files: Our forms are downloadable, viewable, and printable in a PDF format which is accessible through the free application called Adobe Acrobat. If your computer does not already have the ability to view these PDF files, please go to http://www.adobe.com/products/acrobat in order to download the correct version for your system.
Please let us know if you have any questions or would like additional information. We look forward to assisting you with your homestay needs!